Docking Drawer In-Drawer Outlets are ADA Compliant when Installed Correctly
Updated 7 months ago
Did you know that Docking Drawer in-drawer electrical outlets are ADA Compliant? We get asked this question often, especially from our customers who develop and build apartments, condos, high-density housing projects and residential or commercial real estate. When installed correctly, Docking Drawer outlets meet all of the requirements of the Americans with Disabilities Act (ADA) that ensures access to the built environment for people with disabilities.
When we created our outlets, we wanted to make sure they were safe, simple to install and helpful to use for everybody - and ADA Compliance is a part of that. So what exactly does the ADA Code say that relates to our in-drawer outlets? 
Note - The National Electrical Code (NEC) does permit receptacles inside cabinets, but they can be no more than 12 inches below the countertop to remain ADA Compliant.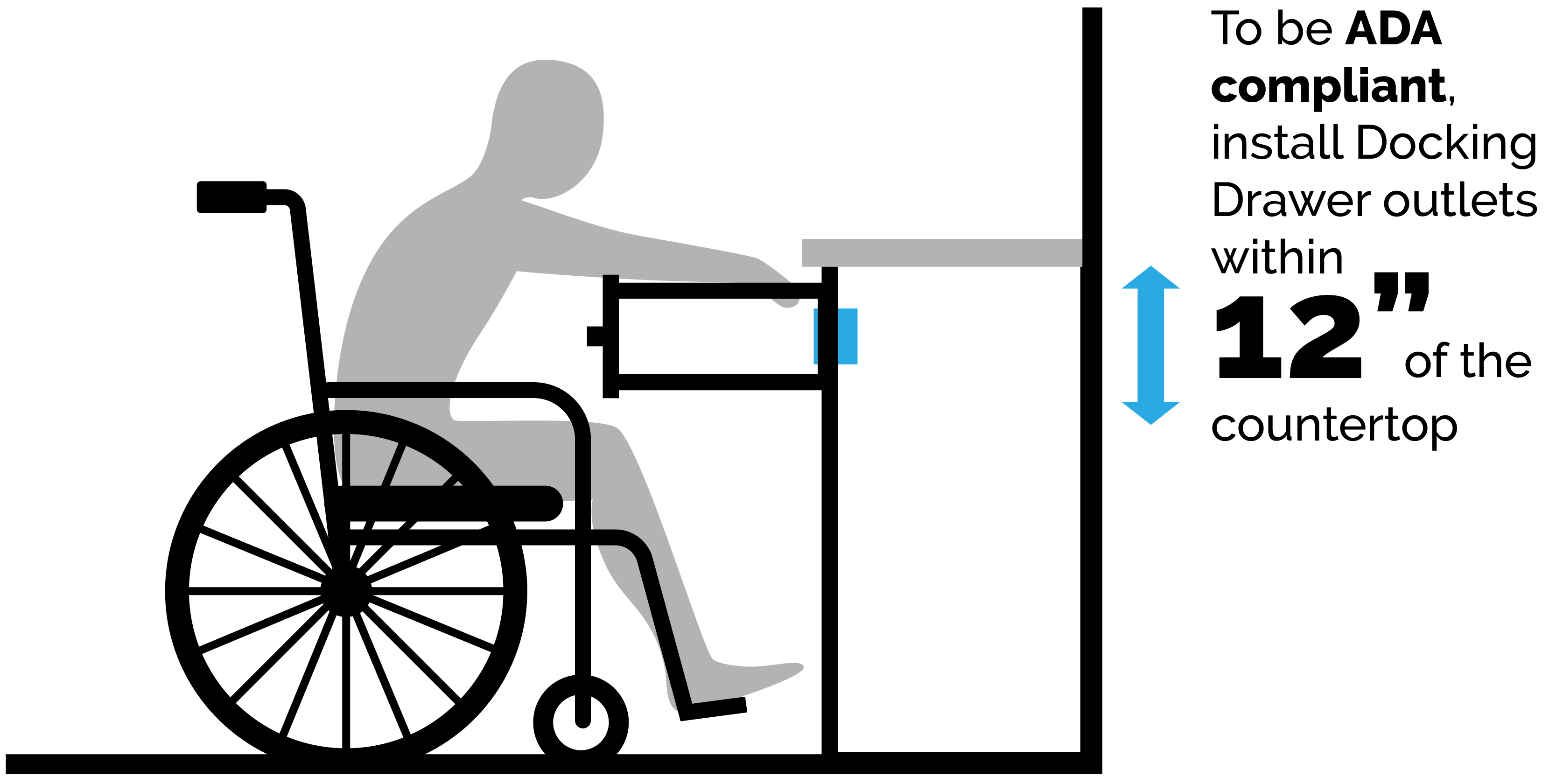 When installing outlets above or below countertops, you need to install 125-volt, 15- or 20-amp outlets on the wall behind a countertop that is 2 feet or more in width, and these need to be spaced in such a way that no point on the counter is more than 2 feet away from an outlet. 
Docking Drawer is compliant with all NEC and ADA codes, and encourages builders, developers, contractors and everyone using our products also to follow ADA codes to ensure all outlets are accessible to handicapped people. 
Was this article helpful?