Narrow Drawer Installation Pro-Tip
Easy Way to Install a Style Drawer Flush or Blade into a Narrow Cabinet
Style Drawer Blade and Style Drawer Flush series outlets are able to fit into narrower drawers with a little bit of planning.
If your drawer box is narrower than the "Minimum Width Behind Drawer Box" specification found on our literature, look to the spaces to the left and right of the drawer box and consider adding a channel or creating open space to allow the cable management arms room to function.
The channel is simple to create. In kitchen cabinets or bathroom vanities, you can sometimes gain up to an 1 1/2" of "Width Behind the Drawer Box" if your cabinets utilize 3/4" side frames. In bathroom vanities, typically the channel opens up into dead space underneath the sink.
We created this illustration to show how the concept can work in your projects: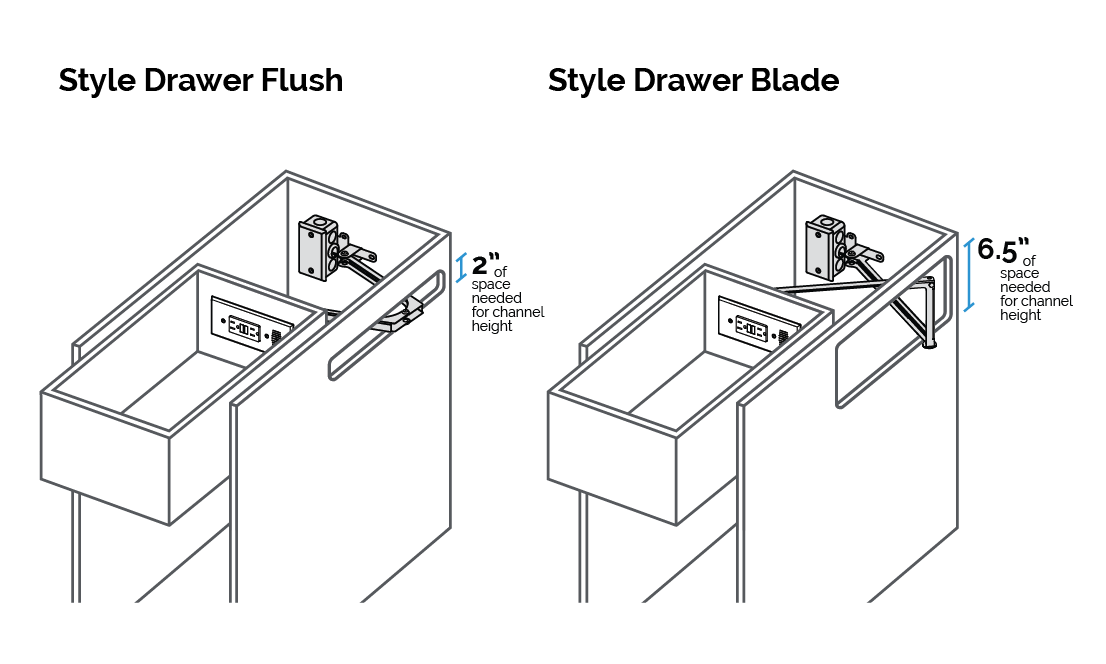 ---
Rather talk to an outlet expert? Call us at (530) 205-3625
---
---