What is the difference between a GFCI Receptacle & a GFI Outlet?
Updated 4 months ago
One of the most common misconceptions in the electrical world is the difference between a GFCI receptacle and a GFI outlet.
There is actually no difference at all.
A common conversation when discussing receptacles may be referring to a ground fault circuit interrupter (GFCI) as simply a ground fault interrupter (GFI). They are generally the exact same thing.
Although this may be confusing for those unfamiliar with electrical products, you cannot go wrong with either term. Though, many electricians may more commonly use GFCI receptacles as opposed to GFI receptacles in dialogue.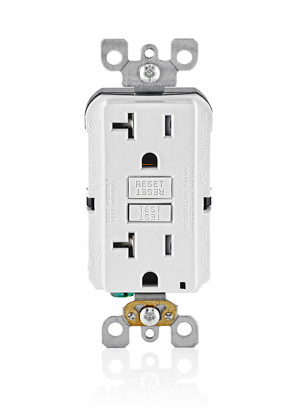 Do Docking Drawer Outlets Have GFCI Properties?
If you have determined that a GFI configuration is needed, our 15 amp Docking Drawer Blade outlet with GFCI (1514-150) is likely the best choice. Our 20 amp Docking Drawer Blade outlet is available for instances where 20 amps are necessary. 
If you find that a GFI outlet isn't necessary (which is often the case) we offer a wide selection of in-drawer outlet configurations with our popular 15 amp Blade Series outlets. For higher power demands, our 20 amp Docking Drawer Blade outlet is also available. These outlets come with AC ports, and you'll have the flexibility to choose configurations that include USB-A and USB-C (PD) ports. 
Whatever your needs, we are here to assist you in finding the ideal solution. Check out this blog to learn more about GFI/GFCI Outlets, or contact our team for any inquiries or guidance you may need – we are committed to ensuring your project's success!
Was this article helpful?